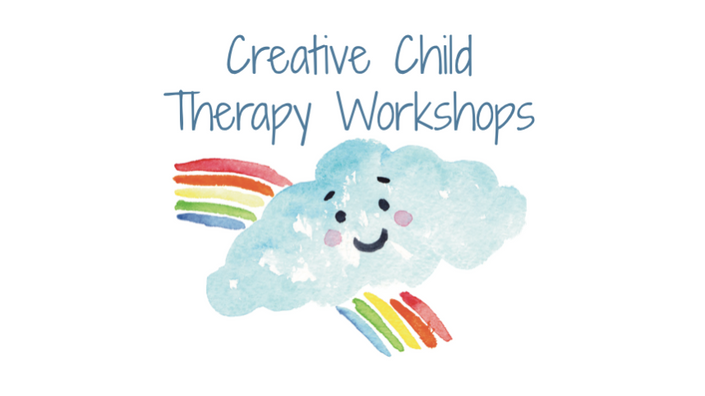 Creative Ways to Help Children Manage Emotions
A practical course for therapists working with preschool and primary children and their families
Enrol now
The Creative Ways to Help Children Manage Emotions online course provides therapists with over 40 fun and engaging activities that can be used with children and families. The course covers essential developmental considerations in providing therapy to children, and many practical ideas that therapists can use with children who are struggling with anxiety, anger and sadness.
This course is for therapists who work with children and families. This includes psychologists, social workers, counsellors, occupational therapists, speech therapists, and other mental health clinicians. The course provides a solid grounding in child work and is suitable for therapists are new to this area. More experienced therapists will enjoy the practical focus and the opportunity to learn new, creative ideas and activities to integrate into their work right away.
In this course, you will -
Learn how to make therapy playful and purposeful
Learn how to use everyday items, like textas, paper, cardboard rolls and coins to help children explore feelings
Learn how to work well with both younger and older children (aged 4-12 years)
Learn how to actively engage parents in therapy
Participants will receive -
About 10 hours of professional development including over 6 hours of course videos covering essential frameworks, practical ideas, and activity demonstrations, accessible for 6 months from purchase date.
A copy of our book, 'Creative Ways to Help Children Manage Big Feelings: A Therapists' Guide to Working with Preschool and Primary Children' published in 2017 by Jessica Kingsley Publishers (ebook format; rrp AU$52.99 / US$3).
A downloadable workbook, which includes space for reflection and engagement with the course, participant activities, write-ups of additional therapy activities, and further resources and articles.
Presentation slides to download.
When you sign up, please opt-in to receive emails from us, so we can email you your digital voucher for downloading your copy of our ebook from Jessica Kingsley Publishers!

If you are looking to complete this with a group of five or more colleagues please contact us to arrange a group discount. Please note that logins cannot be shared on the Teachable platform.

Your Instructor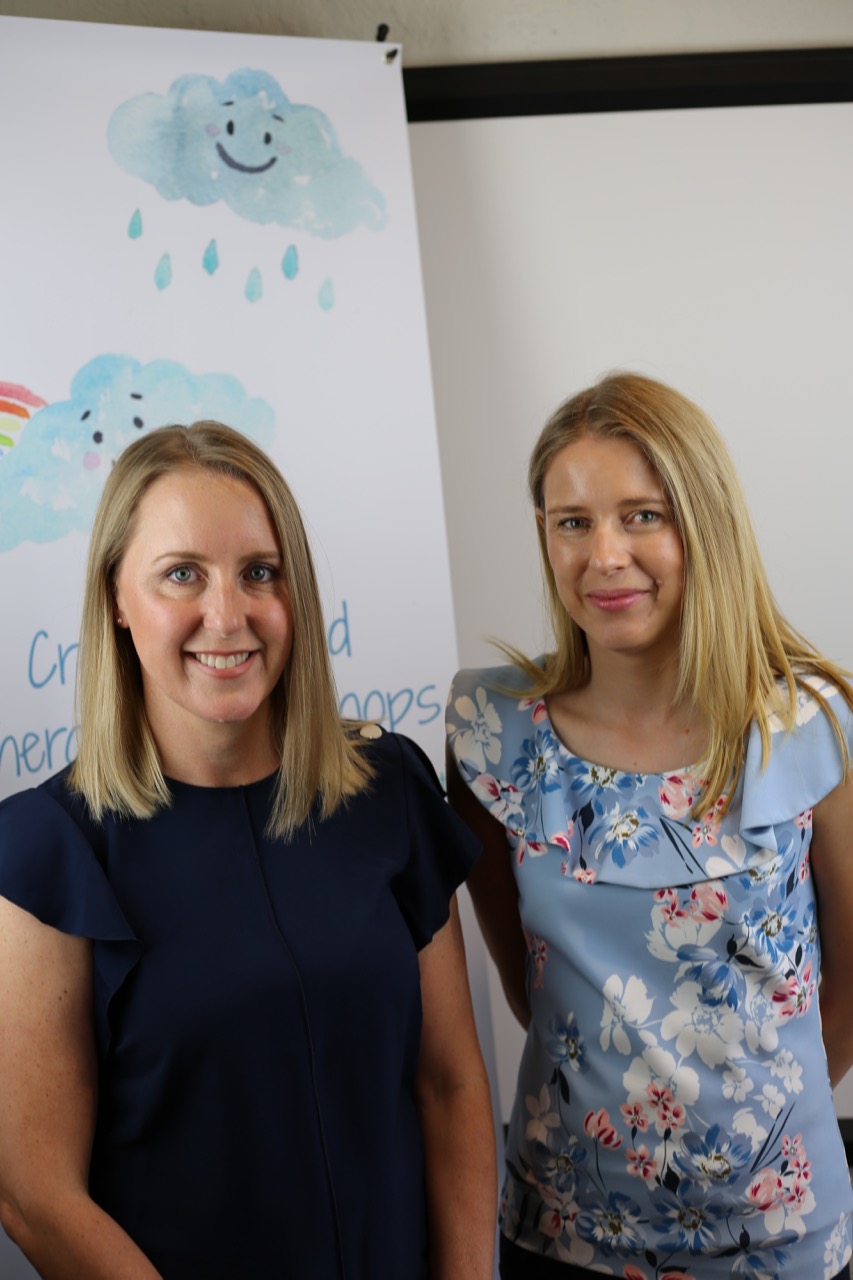 Dr Suzanne Barrett and Dr Fiona Zandt are both Clinical Psychologists who work with children, adolescents and families. They have over 40 years combined experience working in a range of settings, including the Royal Children's Hospital Melbourne, child and adolescent mental health services, and private practice, with children and adolescents with a broad range of psychological problems. Their approach draws heavily on ACT and CBT, utilising developmentally appropriate playful strategies. They emphasise working with families and have a strong system focus.
Fiona and Suzanne are authors of the Creative Ways to Help Children book series for therapists published by Jessica Kingsley Publishers and founders of Creative Child Therapy Workshops. Please visit www.childpsychologyworkshops.com.au for information about their books, workshops and free resources for therapists working with children and families.
Course Curriculum
Getting started (Module 1)
Available in days
days after you enroll
What is different about child work? (Module 2)
Available in days
days after you enroll
A playful and purposeful approach (Module 3)
Available in days
days after you enroll
Course participants have said -
"This course was amazing as it opened my eyes to not only different techniques and ways of working with children and families but also activities that I could use during these sessions to make them more interactive."
- Child Psychologist, 4 years' experience in child work
"Fantastic. I could do it at my own pace and repeat parts I wanted to clarify my thinking about. It was really pleasing to realise that as an OT, not a psychologist, that a lot of activities I'm already using could be extended or used in a different way to help children work though some of their tricky feelings, whilst still feeling comfortable that I'm staying within the bounds of my expertise."
- Paediatric Occupational Therapist, 25 years' experience in child work
"Loved it. The activities were so creative and well thought out, I feel like I've learnt so much, and feel that I now have more ideas in my own therapy toolbox. I am looking forward to trying out some of these activities with my clients who I am sure will love it. A huge thank you to Fiona and Suzanne, this course was amazing!"
- Psychologist, 1st year
"Amazing. The activities and ideas are practical and very easy to apply....I feel I have done the best course. I have already started applying many ideas with the children I work with and excited to apply more."
- Occupational Therapist, 2 years' experience in child work
"I really enjoyed it and learnt lots of great strategies and activities. You explained things clearly with combination of videos, slides, workbook and the book itself."
- Provisional Psychologist, 1 year experience

"I have found this course very accessible and practical which has been great - I have a lot of ideas/activities I am looking forward to putting into practice with clients."
- Clinical Psychologist, over 10 years' experience in child work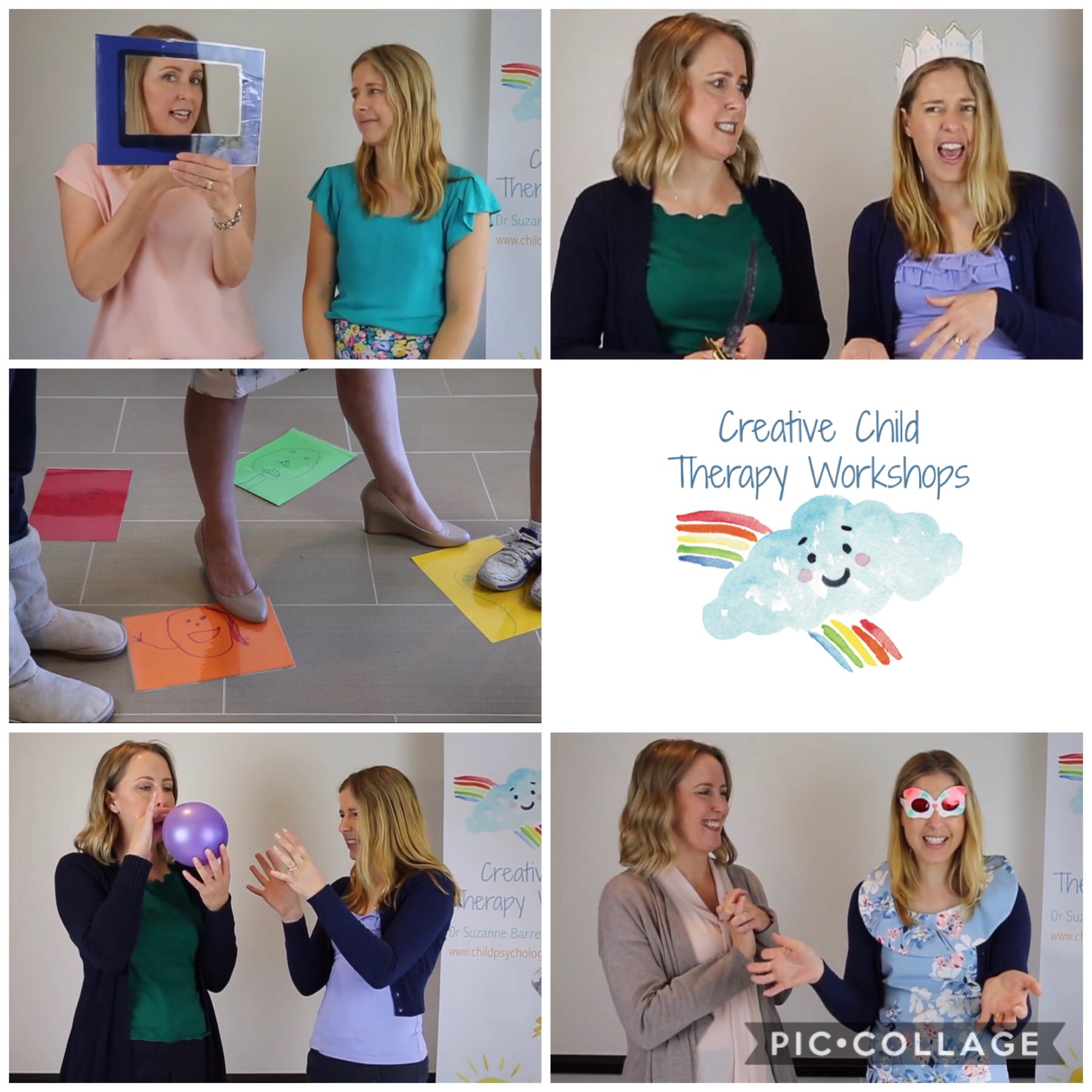 "I highly recommend this course to get the creativity of clinicians new to working with younger children flowing!"


"It was helpful to see the activities from the book used in vivo. Online was a helpful way of completing some learning in my own time"
- Psychologist, 2 years' experience
"Loved it. I'm a very practical and outcome focused person and this online course was a great way to learn for me."
- Occupational Therapist, 11 years' experience
"I found this course highly enjoyable, practical and relevant, with so many good takeaways to apply to my work with children, families and schools!!"
- Psychologist, 1 year experience
"I found this course necessary to where I am at in my career at present. The content was exactly what I was looking for in my current work. Practical and relevant. I enjoyed the format of the course I was engaged and did not feel pressured which whilst working is so important. I was really impressed by the presenters and respect their skills and passion. Fantastic."
- Education Specialist, 25 years' experience